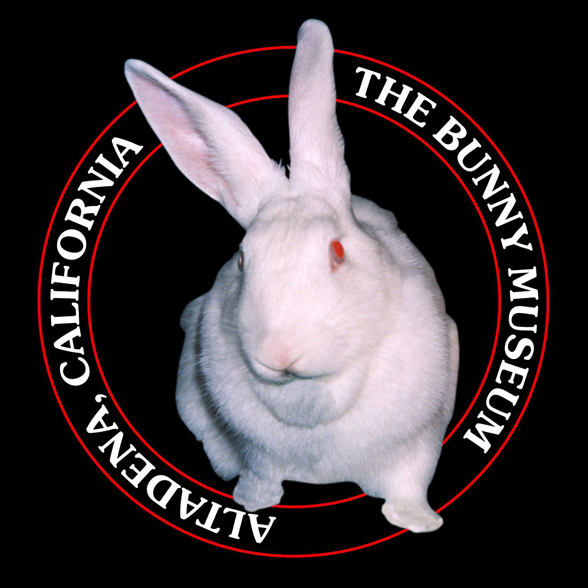 The Bunny Museum is temporarily closed.
It will re-open during California's Phase 4.

Make a Donation to The Bunny Museum
to keep it going during the COVID-19 pandemic.

Click on Roller Bunny wearing his mask.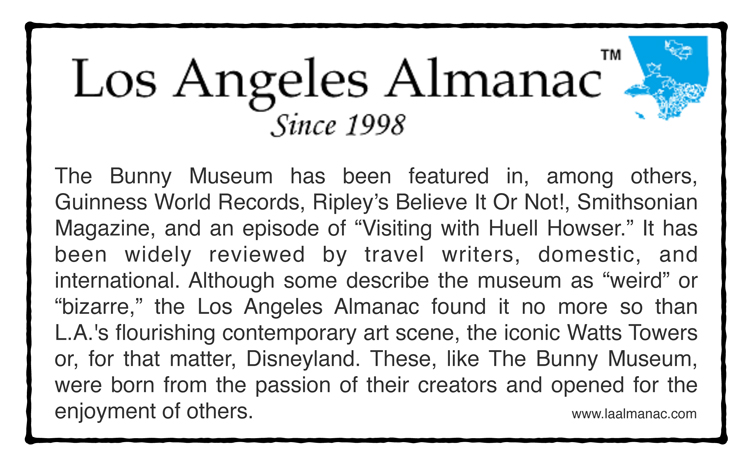 The Bunny Museum has to date
37,909
bunny objects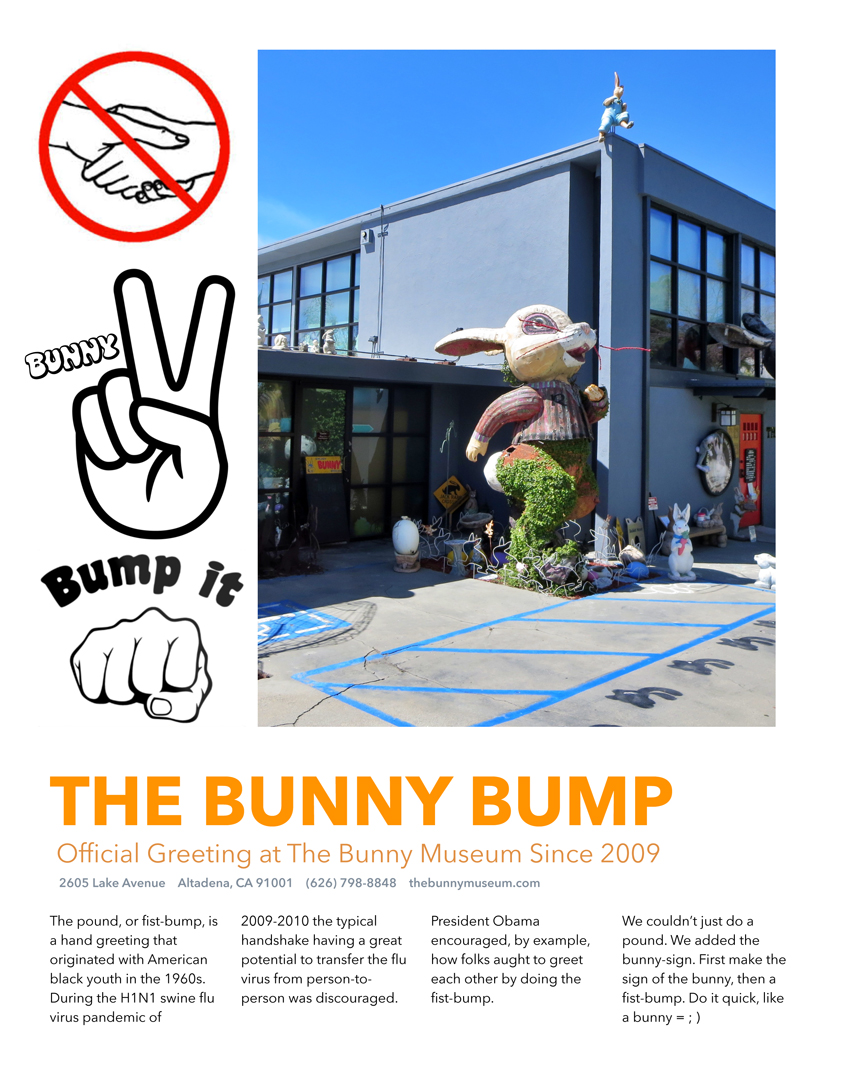 Bunnies aren't just special for Easter.
Bunnies are a part of our everyday lives
from literature to film to advertising to slang.
Got dust bunnies in your home?
Remember rabbit ear antennas?
Do you know what a rabbet plane is?
Have you ever eaten a Welsh Rabbit?
Do you know what a dewlap is?
What's a cecal?
Do you know that bunnies purr?
Can you see the bunny on the moon?
Were you born in the Year of the Bunny?
Why does a bunny keep on going and going?
Hop around and find out.
The Bunny Museum will inspire and instruct.
BYOE!

Cell phones and small cameras permitted.

Please, no flash, tripods, video cameras,
easels, or selfie sticks.
|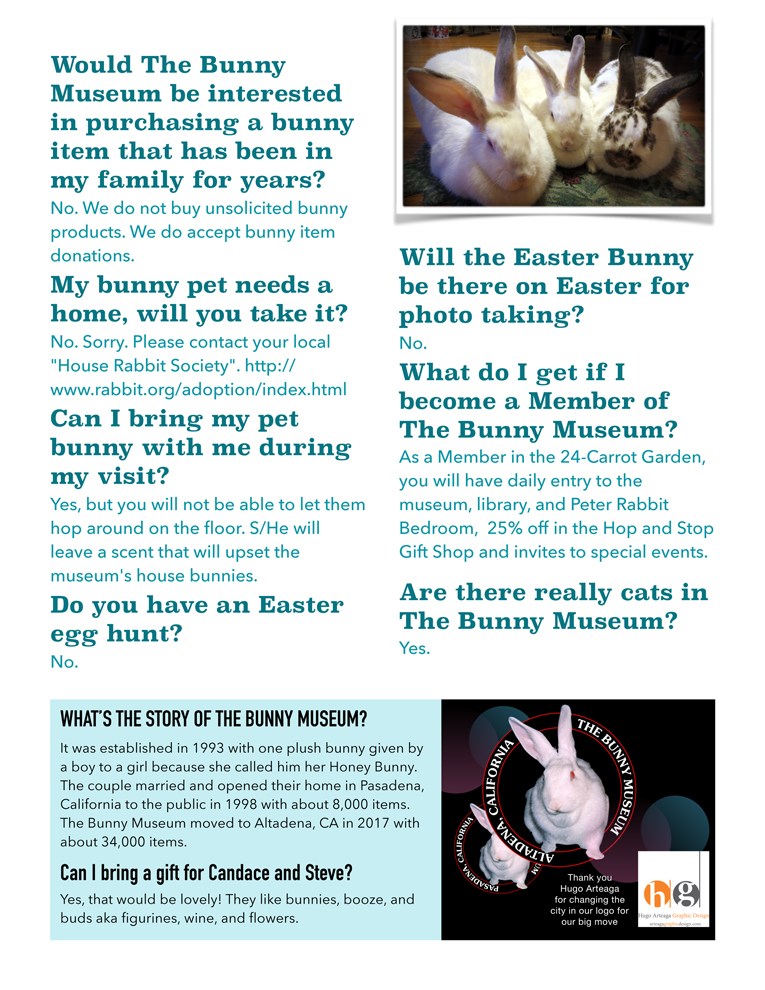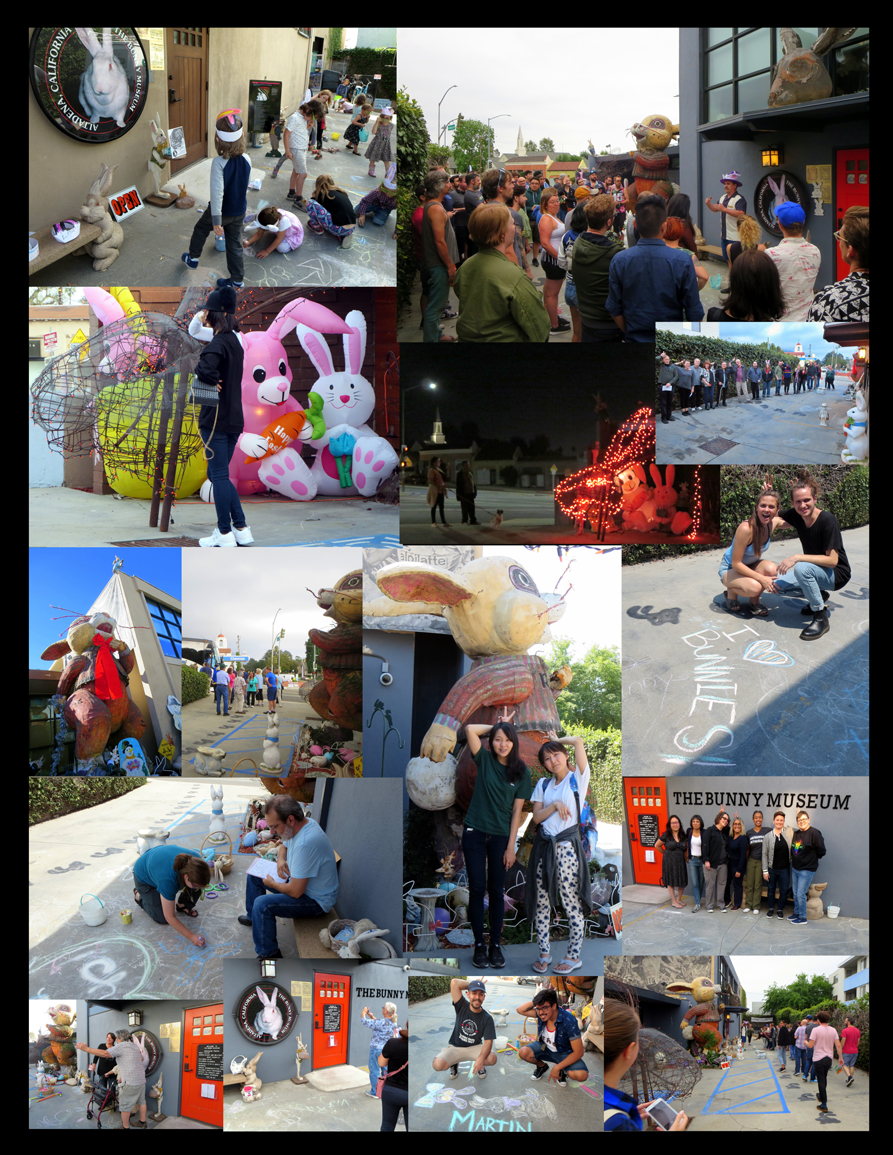 Contact: SILA88@AOL.COM
© THE BUNNY MUSEUM 1998-2020